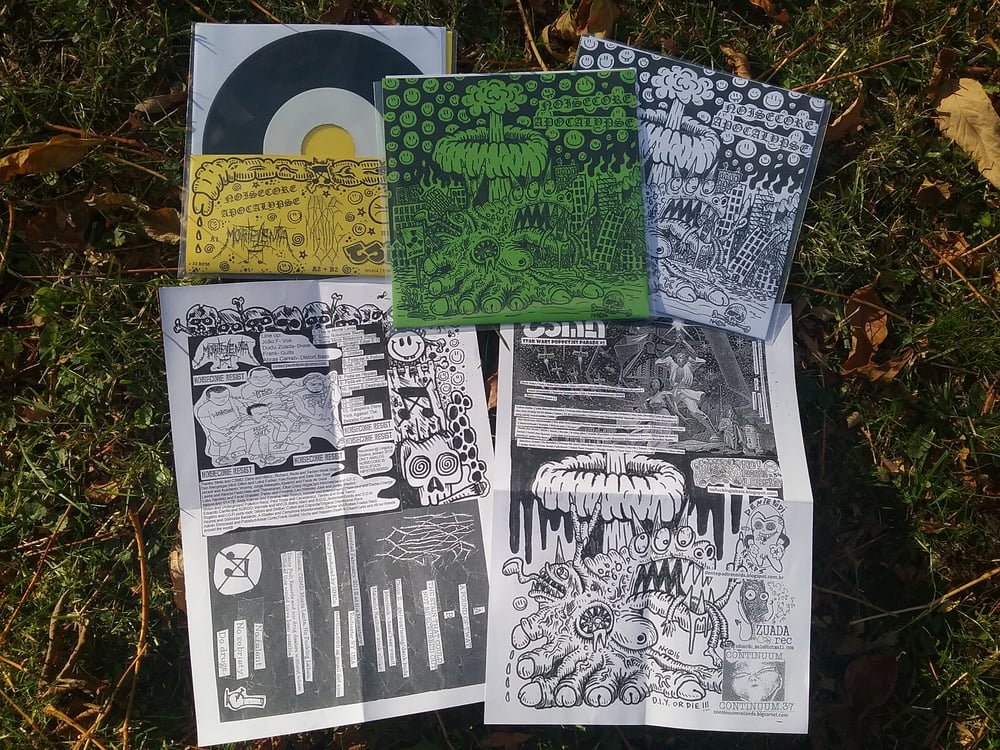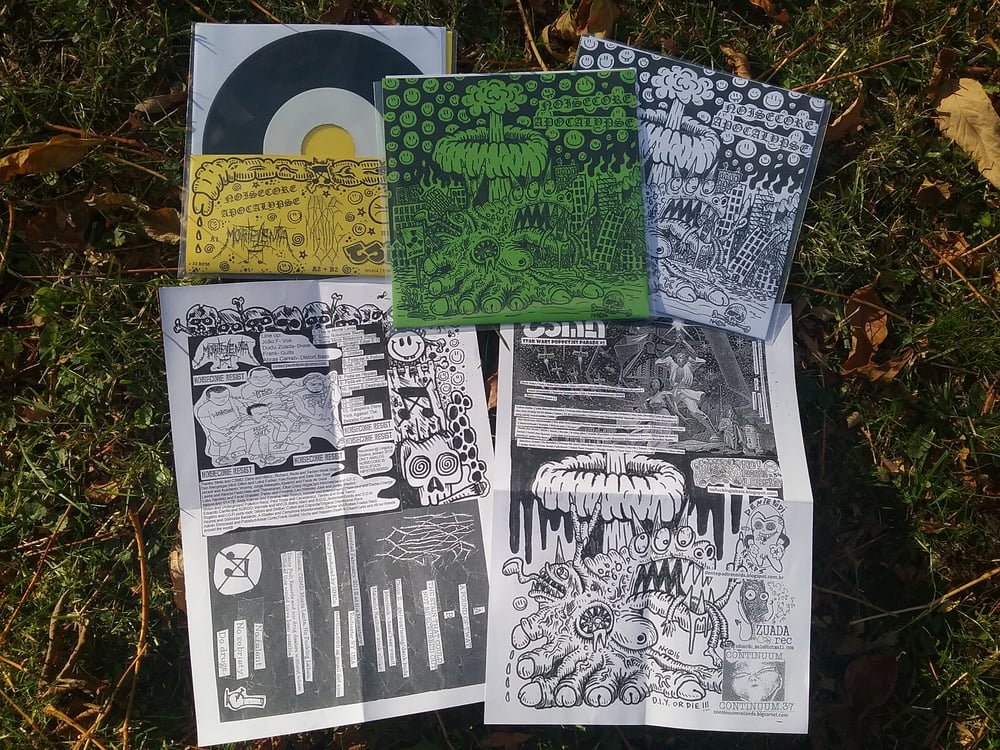 C.37 NOISECORE APOCALYPSE 7" vinyl
$6.00 / On Sale
3 way split featuring CSMD / HADES MINING CO / MORTE LENTA.
3 of the worlds craziest noisecore bands team up to destroy everything. This is why we cant have nice things. Youve been warned.
Euro pressing. Limited to 300 copies. Co-prod with No Fucking Labels/The Netherlands, Zuada Records/Brazil and Dente Podi Records/Brazil.
Cover Artwork by NFL.
First 30 orders will get limited color cover (green or yellow).
Check out more CONTINUUM. releases and other distro items here..
http://www.discogs.com/seller/mbreather/profile