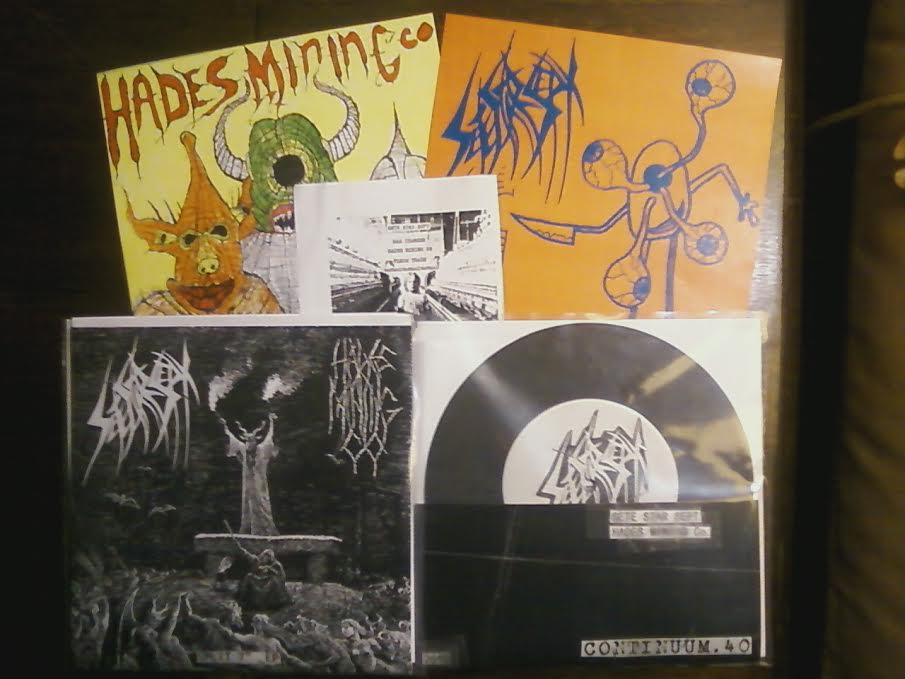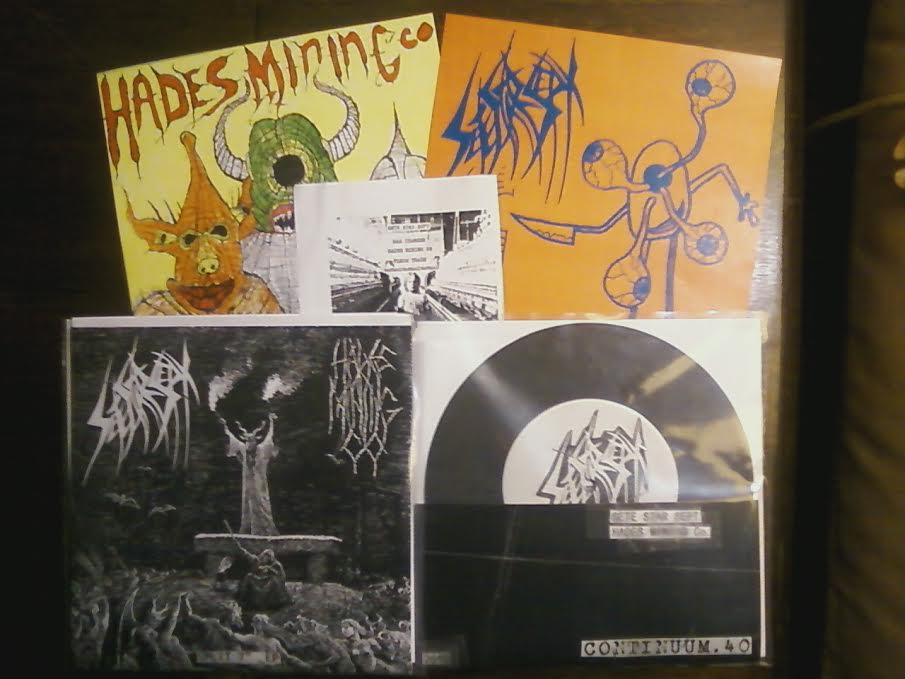 C.40 Sete Star Sept / Hades Mining Co. split 7" vinyl
$5.00 / On Sale
Rabid noise grind from Japan vs. Doom/Jazz abortion from the USA.
Comes with mini posters from each band as well as a copy of the flyer from the infamous basement show in Buffalo NY where both bands met up for one night only on the 2015 Sete Star Sept East Coast USA tour.
Limited to 200 copies. First 51 on cosmic colored wax. 149 on black.
NO RE-PRESS!!
Check out more CONTINUUM. releases and other distro items here..
http://www.discogs.com/seller/mbreather/profile